This is our step by step guide to setting up and transferring your phone to Voice over IP.
There are a number of one time costs to setting up VoIP and transferring your number (a process called Porting), but once setup the monthly savings are considerable compared with a Landline Openreach service.
Typical Phone Only Landline (via BT, Post Office, Sky etc)
BT £31.99 per month (Line Rental plus Unlimited Calls to UK Phones and Mobiles)
Post Office £23.00 per month (Line Rental plus Unlimted Calls to UK Phone and 1000 minutes UK Mobiles)
Sipgate Basic VoIP
£9.95 Unlimited UK Phones and UK Mobiles – No Line Rental (£10 one time Credit, plus one-off costs of around £70-100)
First Year Post Office £276 or SIPGate Basic £219
Second Year Post Office £276 or SIPGate Basic £119.40
Don't make any outgoing calls?
Sipgate Basic VoIP No Call Package
No Line Rental (£10 one time Credit, plus one-off costs of around £70-100, PAYG outgoing calls at 1p /min landline & 9p/min mobiles)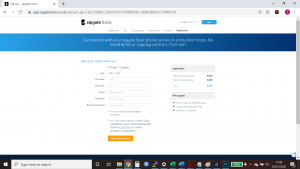 2. Activate Account via Email Confirmation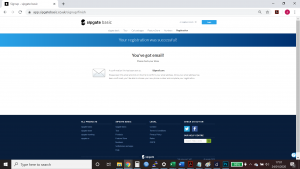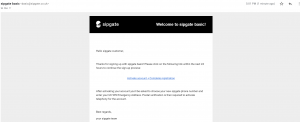 3. Enter Postal Address & Contact Number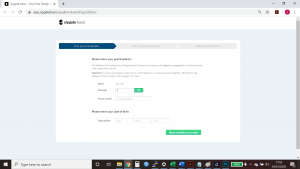 4. Pick a temporary number
This is only used for setting up the account (you can select a local number or any other area code).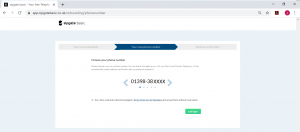 5. Login
Once account is setup – login for the first time to initiate Start code process. Sipgate will send a PIN code to your home address (takes a few days to arrive.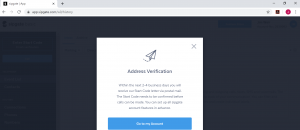 6. Order Hardware
While waiting for the Start Code to arrive, you can order the hardware needed. You can either order a dedicated VoIP phone (Recommended) or for most people wanting to use their current phone handset or cordless phone will need an ATA. This can be purchased from Amazon on the links below.
An ATA is an Analogue Telephone Adapter. It converts Ethernet / VoIP to traditional Phone Signal. This is the equivalent of your Landline Master Socket.
You will also need an adapter for a normal BT style phone plug.
Many users find there old cordless phones are not great audio quality when the line is crystal clear on VoIP. If you are looking to replace your phone handset we recommend the Yealink range of VoIP phones such as the W53 range, multiple handsets can be setup on a single base and the range extended futher using the RT30 Repeater for larger properties. With this handset and base you dont need a ATA and the base can be located anywhere in the property with Ethernet access.
7. Login to Sipgate with Start Code to hand
8.Enter Start Code to verify identity
9. Add credit to the account
Minimum Payment £10 via Debit / Credit Card – do not use Paypal!
Under Account and Invoice Menu
(The reason is there is a £10 minimum charge and Paypal take a fee first)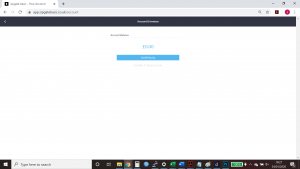 10. Connect everything up as below.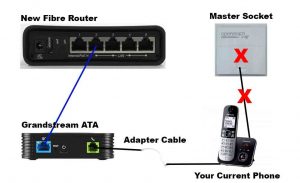 Connect ATA to the New Fibre Router on Port 2,3,4 or 5. Do not remove Cable in Port 1 which goes to the Fibre ONT.
Connect your existing Phone to the VoIP Adapter using the BT Adapter Cable.
Your Master Socket or Extension phone Socket is not used.
11. Setup the VoIP Adapter following these instructions:
Alternatively, we can do this for you for a one-off fee of £35+VAT, just call to book this in.
12. Test VoIP Setup
Use these number to make test calls to SipGate
10000
10005
10020
If these dont work, contact SipGate for support.
If the test calls work correct you can now use the service on the temporary number selected in Step 4.
Part 3

Porting your existing number
13. Email Porting Team
You need to email:
porting@sipgate.co.uk
with the following information
1) Your current Landline Number that you want to Port.
2) Your current supplier name (ie BT / Sky / Vodafone / Talktalk etc)
3) Your Sipgate Basic Account Number
This is found on the top right hand side of the sipgatebasic website when logged in.
14. Confirmation
Sipgate will respond with confirmation if the porting is possible and with 2 forms to complete and sign.
15. Complete Forms
Complete the 2 forms, sign and return to Sipgate as instructed.
16. Pay Porting Fee
There is a one off fee of £30 for porting, and a £10 fee if the porting is rejected by your supplier. Sipgate will provide instructions on how and when to pay this fee as part of the Porting process.
17. Porting Date
Your current telephone supplier will set a date for the porting to take place. This can be between 7 & 30 working days depending on the supplier. BT for example is normally 7 working days.
18. Porting Live
Once the porting is complete, your old number will work on your VoIP service and your old supplier should cancel your contract automatically.
You will need to contact your old supplier to check that both Broadband and Phone contracts are cancelled – they may charge you upto 30 days notice for cancelling.
Do NOT cancel your existing broadband or phone contract until after the porting is completed successfully.
Cancelling your Broadband only will result in a new Phone Only contract term starting.
Cancelling your Phone Line will result in being unable to recover the phone number or port it to VoIP.
If you are in contract for longer than 1 month, you will need to speak with your current supplier about exiting the contract. They may charge you for each remaining month you are in contract.